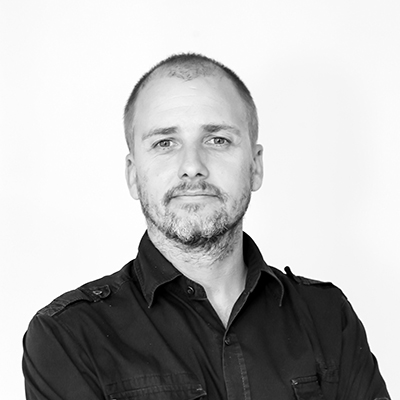 Robin Turner, Graphic and Multimedia Designer.
Robin Turner is a Johannesburg-based South African graphic and multimedia designer who began his training at the Vaal Triangle Technikon. He has a passion for anything digital, which has led him to break into the New/Multimedia design arena. Robin has been sharing his design knowledge with students at the Greenside Design Center since 1996, where he currently heads this private university's Graphic and Multimedia Design department.
As a keen traveler, and a passionate designer, Robin has attended and participated in numerous design-related conferences all over the globe, and is currently on the Cumulus Executive Board.
He is particularly interested in interactive design, and specialises in physical or human computing, which is an area of interactive design that explores that potential of human/computer interactions that do not require the use conventional digital inputs such as keyboards and a mouse.
Robin is an ardent advocate for African design, whose goal is to afford a stronger African voice during global design conversations. Towards this goal, he was involved in the startup of the Pan Afrikan Design Institute – and African network initiative that links major design schools and professions from around the continent.