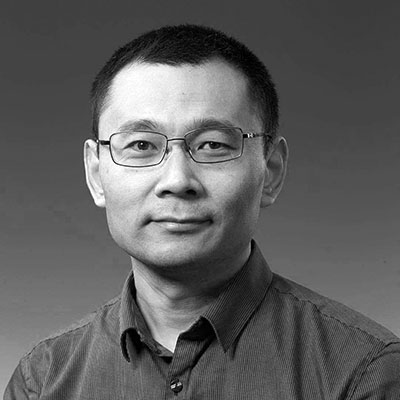 Zhiyong Fu, Associate Professor, associate dean of China-Italy Design Innovation Hub, Tsinghua University, China.
Prof. Zhiyong Fu is an associate professor of Information Art and Design Department, Academy of Arts and Design, Tsinghua University, Beijing, China. He is associate dean of China-Italy Design Innovation Hub, vice-director of China Innovation & Entrepreneurship Education Research Center, the member of Tsinghua University Innovation and Entrepreneurship Teaching (special) Committee and the director of Tsinghua Service Design Institute. He has served as the Secretary-General in China Information & Interaction Design Committee (IIDC) since 2014; He was the Secretary-General of Art branch of Computer Basic Education Steering Committee for Liberal Art, Ministry of Education. He is Member of the "Globally Important Agricultural Heritage Systems" (GIAHS) Expert Committee of the Ministry of Agriculture and Rural Affairs,and Council Member of the Chinese Museum Association since 2020.
His research interests include urban interaction design, service design, design futures and social innovation. He undertook and finished about 40 design and education research projects, and published more than 90 papers in the international conferences, such as ACM Ubicomp, HCII, IASDR, DESIS and DMI. He is board member of CCD at HCII 2012~2020, and the chair of future urban sustainability and social innovation session. He is also the member of subcommittee of Design of ACM CHI 2015, 2017, 2018 and 2020.
He was co-founder of Design Beijing Lab and focus on the smart city design and urban experience research. He proposed the urban interaction design and co-creation methodology and started a series of city innovation workshop and practices with Korea and Japan universities since 2011. He was the main designer and speaker of annual smart city international exhibition & symposium during Beijing Design Week, and also involved in setting up of National Smart City Innovation Center in Beijing with China Millennium Monument Museum and Ministry of Housing and Urban-Rural Development of China. He co-organized the Human Cities Initiative with Stanford Urban Studies Program since 2014. He's interested in the design and research of the smart city, public service, urban regeneration and community construction based on integrated approaches of design thinking, living lab, technology innovation and entrepreneurship. He also conducted the urban OS/interface design research with Microsoft, urban mobility project with Volkswagen New Mobility Company, community regeneration project with Intel Cinnovate, and smart grid and transportation project with Siemens and Daimler. He is currently in charge of the PhD program in Innovation Management and Master program of Smart City Convergence, jointly hosted by Politecnico di Milano and Tsinghua University.